Sale!
Laser track flare
635 €
Basic set, consisting of:
Main Unit (control unit)
Display for visual & audible alarms
complete cabling for installation
1x sensor transponder
Kostenloser Versand bei Bestellungen ab 150 Euro
Zufriedenheitsgarantie
Unkomplizierte Rückerstattung
Sichere Zahlungen
LASERTRACK FLARE: THE ULTIMATE WEAPON AGAINST LASER CONTROL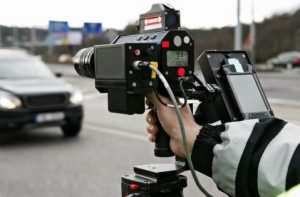 LaserTrack Flare: the ultimate weapon against laser cannons LaserTrack Flare is an innovative multifunctional remote control, combined with the most advanced laser snap-action protection technology, which offers you as the user many advantages. As a remote control, the LaserTrack Flare can be used anywhere in the world, while in countries where the laser speed trap protection is not permitted, you can simply switch it off via our web application.
This way there can be no misunderstanding about the way in which you are going to use your LaserTrack Flare.
Only as a remote control: legal worldwide
As a remote control in combination with laser detection: Consult your national legislation *
As a remote control in combination with laser protection: Consult your national legislation *
THE UNIQUE FEATURES OF THE LASER TRACK FLARE AT A GLANCE:
REMOTE CONTROL WHERE REQUIRED A fully automatic remote control for all brands of electric gates, garage doors and outdoor lighting. Up to 50 vehicles have access to each gate or door. All with their own unique security code. Average range with a clear view:> 100 meters.
LASER PROTECTION WHERE ALLOWED If your country allows, LaserTrack Flare can be programmed online to provide complete and invisible (concealed) protection against all police laser weapons used in Europe.
APR: THE NEW STANDARD IN THE STEALTH AREA With LaserTrack Flare we are introducing a world first in the field of invisible protection against laser weapons: Accurate pulse return. Creeping jamming without a jammed code in the laser cannon's display, as most manufacturers already do. With APR we go a whole step further. Modern laser cannons no longer show a deviating sound pattern when measuring vehicles equipped with LaserTrack Flare. Stealth as stealth should be!
LEGAL USE AND POSSESSION No legal issues. As a remote control, LaserTrack Flare is completely legal worldwide. Pressing and holding a single button on the display will restore the factory settings and only the remote control function will remain active.
PROGRAMMING AND UPDATING Fully programmable and updateable on our web interface.
INVISIBLE INSTALLATION, FAST AND EXTREMELY ADVANCED Completely invisible integration of transponders within the license plate frame (available from March 2018). The extremely small and robust transponders each have their own 32-bit 180MHz processor for outstanding performance and maximum reliability under the toughest conditions. The advanced lens systems with IR pass filters for the transponders are developed in cooperation with leading optics specialists. The lenses guarantee maximum amplification of the incident light and a large opening angle. This, combined with the highest electronic gain in the industry, creates a new standard in sensitivity. The minimal display of LaserTrack Flare, again by far the smallest of its kind, ensures timely acoustic and visual warnings in your car and is designed in a neutral, yet stylish manner. Optionally, the display can also be positioned completely invisible in an existing space on the dashboard.
EASY AND RELIABLE INSTALLATION BY OUR DEALERS:
THE IR CAMERA TESTER Correct alignment of laser transponders is critical to their reliable operation. Alignment in the laser industry is carried out using a spirit level as standard. Experience shows that no guarantee can be derived from this. For this reason we developed the infrared camera tester. This makes the infrared light image of the transponder visible on a laptop screen for correct alignment. Both vertically and horizontally. From now on, always drive with perfectly aligned transponders: a relaxed feeling. The LaserTrack Flare transponders use a network protocol and are interconnected. This makes them really easy to install, as only one cable per transponder group has to be run through the vehicle's firewall. This saves a significant amount of time and money.
LIFETIME GUARANTEE The housings of the LaserTrack transponders are manufactured using a thermal automotive casting process for maximum reliability under extreme conditions. As the only laser manufacturer in the world, we guarantee our transponders a lifetime guarantee against water ingress *. * Transponders that have been modified or that show severe physical damage are excluded from this warranty.
Laser blocker comparison

LaserTrack Flare is the most innovative remote control and the most powerful laser protection of all time. In addition, LaserTrack Flare is much smaller than all previous systems and can be installed easily, reliably and almost invisibly in any car.
| | |
| --- | --- |
| Anzahl Sensoren | 1 sensor, 2 sensors, 3 sensors, 4 sensors |