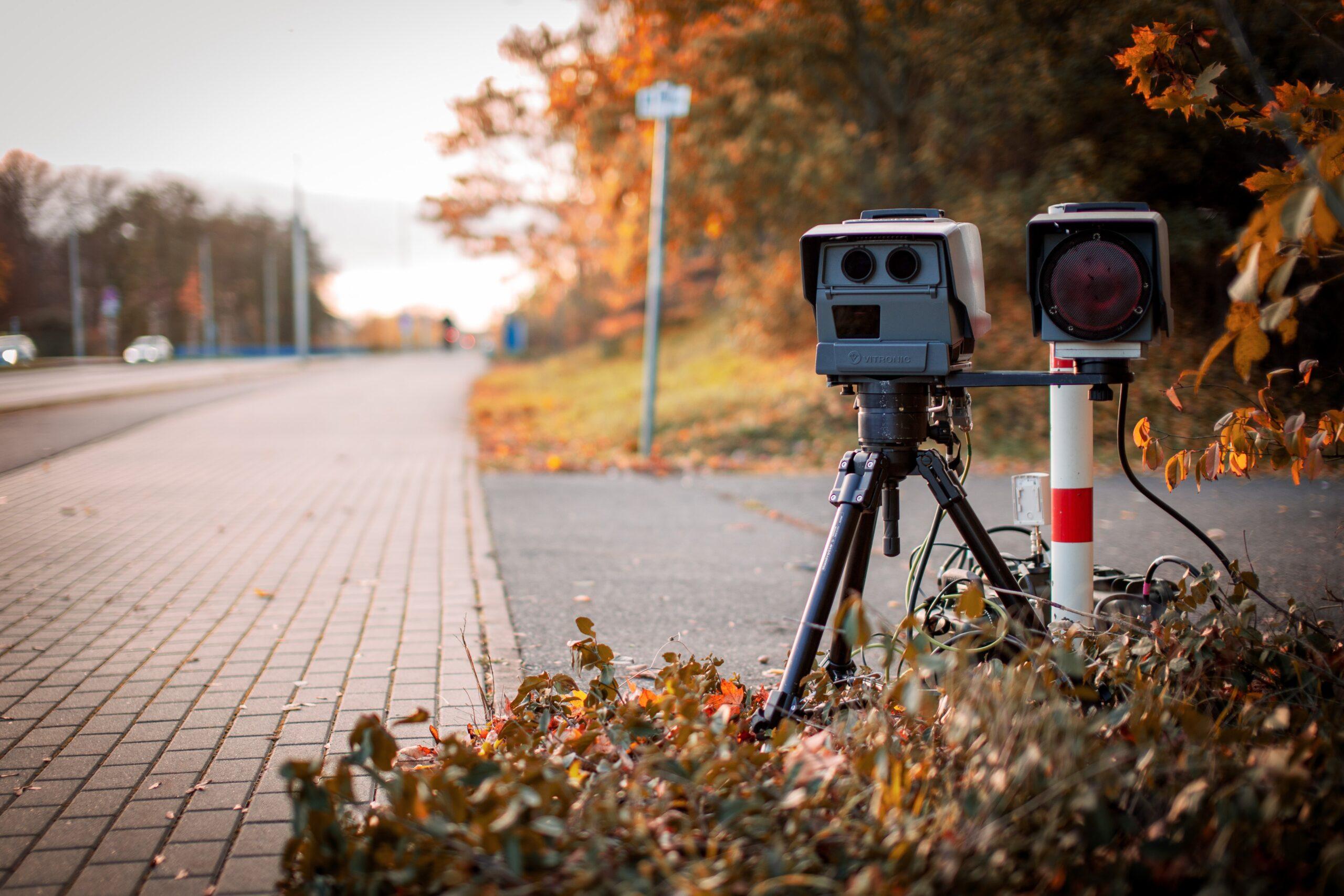 Questions and answers
about radar detectors / lasers and speed traps
Speed measurements with radars and lasers are warned against. This applies to both permanently installed and mobile systems. Permanently installed "speed cameras" with induction loops and video measuring trolleys (rare) as well as "eso" light barriers are not recorded. A speed camera warning system is always recommended against fixed cameras. The eso 3.0 Blocker is highly recommended against the new eso es 3.0 single-sided sensor measuring device; this is only available as a fixed installation variant.
Measurements using lasers or "laser binoculars" are actively prevented. The speed of the vehicle cannot be measured.
Here, warnings can be given with the help of a GPS warning device. For example, the KAZA DT 100 wireless and Genevo GPS + are ideal complements to radar detectors and laser blockers. The coordinates of the measuring points throughout Europe are stored in the device and warn you via GPS when you are approaching such a measuring point. The regular updates with the latest measuring points can be called up free of charge on the Internet and thus the devices can be updated.
The radar signals sent out here run in the direction of travel, but must be registered by good radar detectors before they reach the camera and allow a warning by radar detectors. This also applies to radar detectors built into the front. However, since the warning distance is shorter, a very good radar detector with a large range or sensitivity is recommended. The GPS warning devices offer a 100% safe warning, using a GPS signal they always warn a few hundred meters in front of the speed camera
In principle, different measuring technologies also require different devices (radar detectors, GPS detectors, laser jammers, eso 3.0 blockers) to get complete protection. The new devices for permanent installation, e.g. GENEVO ASSIST HDM (GENEVO PRO) are an absolute innovation, they warn of mobile radar, laser and also permanently installed cameras by means of GPS. Only the active laser interference does not occur here, and you should definitely consider adding an eso 3.0 blocker , as "eso" measurements are increasing in Germany, Italy and Netherlands and radar detectors are not effective against this device.
The range of a modern radar detector ranges from 80m-1500m (tw. also more). Local conditions such as curves, hilltops, bridges, etc. can have a slight influence on performance. Significantly more expensive devices.B such as the radar detector GENEVO ASSIST HDM as a high-end reference device, the Beltronics STI-R or the Stinger VIP offer a higher range and are also in the upper price segment due to the better sensitivity. Currently the best mobile radar detectors would be Genevo MAX and NAVTY P1 Premium Edition.
The devices differ mainly in the sensitivity and thus in the range and pre-warning distance, but also by special features such as voice output and the number of frequencies sampled. Cheaper devices also work, but the advance warning is lower. The mobile radar detectors NAVTY P1 or the Valentine One Gen2 and the professional fixed devices such as the Genevo Assist Pro 2 or the Stinger VIP are technically much more complex and therefore located in the upper price segment of radar detectors.
The radar detectors for use in the cockpit also work when these front windows are present, but the range is limited. We recommend buying a highly sensitive radar detector or a fixed installation solution for your radar detector in the front of the vehicle.
Laser measurements are made in a fraction of a second, but these can then be registered in a very narrow bundled circle of light. If a vehicle in front is measured, there is still sufficient reaction time. Likewise, the first targeting does not always immediately lead to an effective measurement. For example, the Antilaser ALP Priority and laser track Flare laser blocker switch off for some time after successful interference to allow a new measurement. In general, the fault time of these high-quality models can be precisely adjusted.
Radar detectors for use in the cockpit on the windshield are about the size of a cigarette pack and are therefore very inconspicuous in the vehicle. Fixed devices are also very small and absolutely inconspicuous. Please see our sample videos of radar detectors in customer vehicles .
Portable radar detectors (with us in the radar detectors in the cockpit category) can easily be put into operation by any user within minutes. With the laser jammer, eso 3.0 blocker or when installing the radar detector for permanent installation, it is always advisable to commission a workshop with the installation. As a rule, with a little manual skill and automotive electrical know-how, you can also do the assembly yourself. However, we can recommend our specialist company or one of our installation partners in your area. We would be happy to help you with your search.
Radar detectors for the cockpit can be attached to the windshield with small suction cups, alternatively a Velcro connection on the dashboard or mounting with a clamp on the sun visor is an alternative. The required assembly material is supplied in full. In any case, the device must have a clear view of the road – an installation in the glove compartment or similar prevents it from functioning properly.
The initial assembly takes about 30 seconds, later assembly and disassembly takes less than 5 seconds – in fact, only one movement!
Basically, radar detectors are very well suited for this and can be used alternately in other vehicles (e.B. rental cars). Exception: Radar detector for fixed installation. However, these devices are more discreet and offer even better protection as a complete package.
No, at least good radar detectors are not electronically targetable if, for example, they have the so-called VG-2 function. In Germany, however, no search devices are used for radar detectors. Especially since the location of these devices causes a lot of false alarms and the search is often not clearly possible due to many other distance radar technology that is increasingly being used.
Yes, some radar detectors can receive an update of the firmware, but there is regularly no need for an update due to unchanged frequencies. With GPS devices, the POI speed camera database can usually be updated very easily using a PC.
False alarms can occur if door openers etc. operated with radar frequencies (e.B. at petrol stations or in inner-city locations) are within range of the radar detector. These can be largely reduced by the built-in city filter. With a little practice, false and real alarms can be distinguished. Ideal is the coupling with a GPS speed camera warning device or the use of a high-quality radar detector. With the Navty P1 or Genevo Assist, acoustic alarms can be suppressed depending on the speed. When driving slowly in inner-city locations, the disturbing false alarms are almost completely filtered.
No, all radar detectors currently on offer are not disrupted by cellular networks. In the past and with very old models or cheap China devices, this may still be the case.
In addition to a filter, the radar detectors offer a mute function with which you can automatically switch the first beep in the event of an alarm to a gentle click. With many devices, you can switch off or deactivate the interfering K-band on a case-by-case basis.
Yes, most of the devices also work very reliably abroad, and we have received positive feedback on almost all of the devices offered about their use in other European countries. The basis is the experience of our customers.